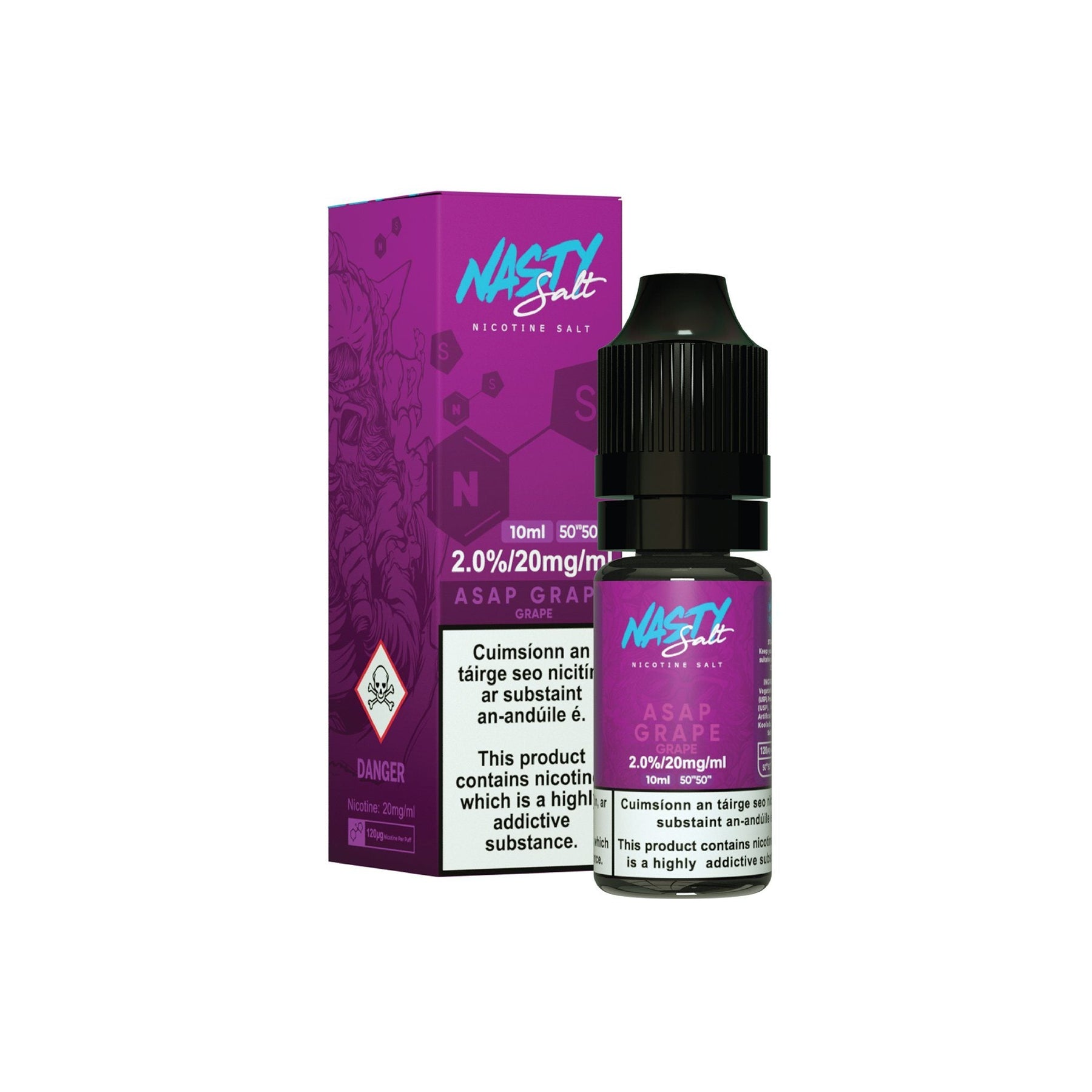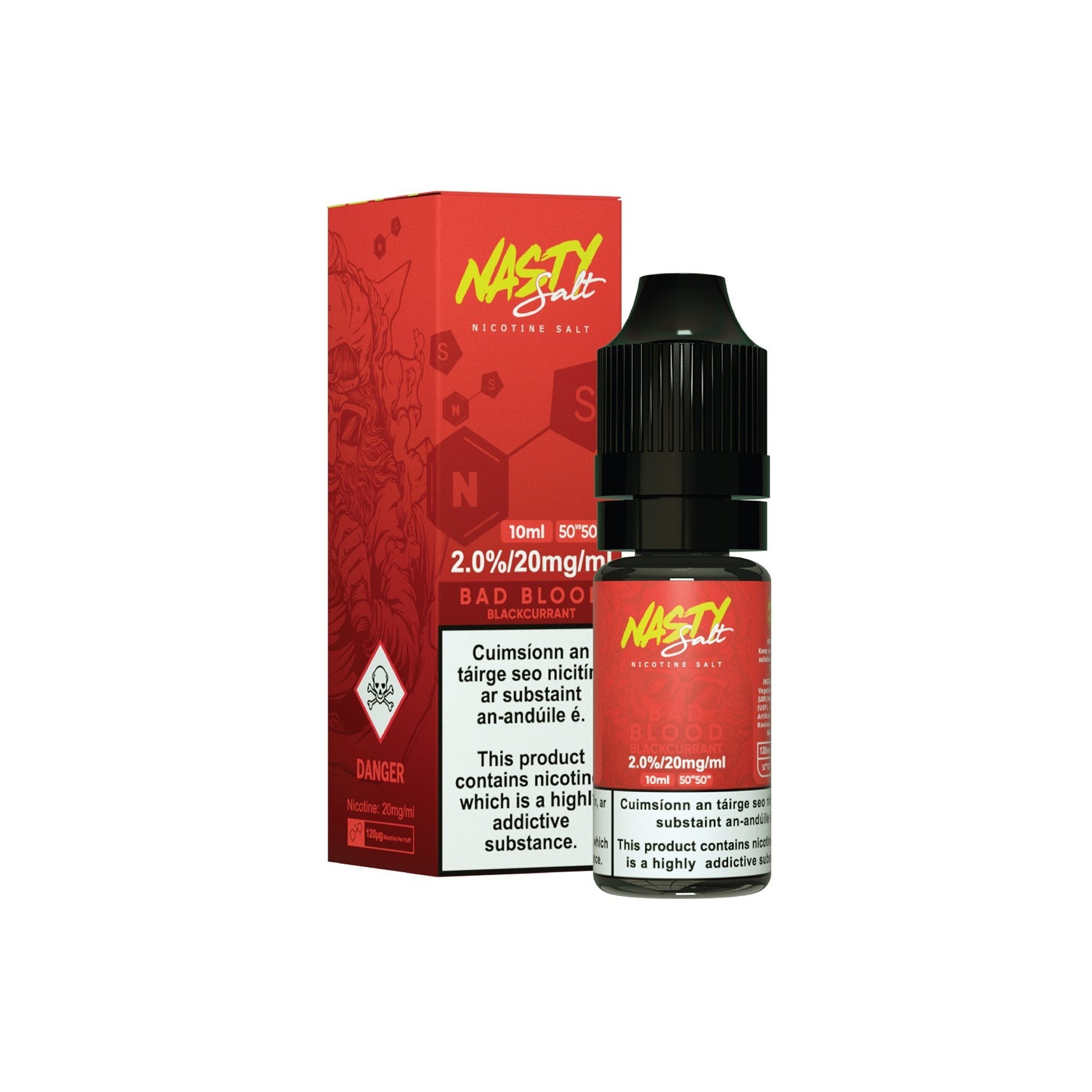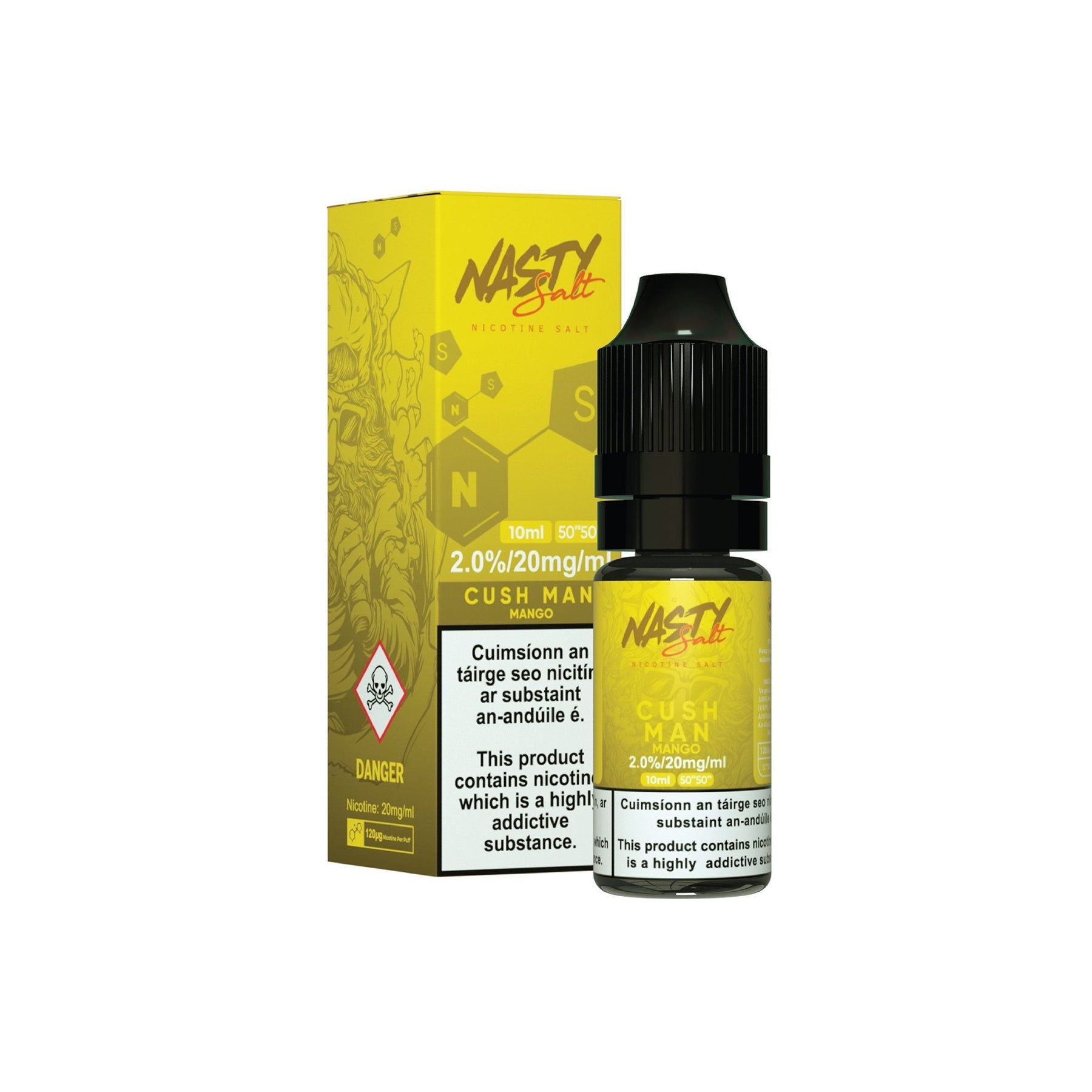 Nasty Juice Nicotine Salt E-Liquid
Nasty Juice Nic Salts are now available to all. Nicotine Salts are designed to get in to your system a lot quicker and efficiently to satisfy your cravings. Nasty Salt is a high nicotine product by Nasty Juice, that will curb intense craving and help you stop smoking. Nasty Juice Nic Salts consist of four flavours.
Contents
1 x 10ml Nasty Juice Nicotine Salt E-Liquid
Features
10ml Bottle Size
20mg/ml Nicotine Salt
50PG/50VG
Flavour Guide
A$AP Grape

Nasty Salt A$AP Grape is Black Grape With Mixed Berries
Bad Blood
Freshly Picked Blackcurrant Berries.
Bronze Tobacco
A simple yet delicious buttery blend of tobacco and caramel.
Cush Man
Three Layers of Goodness from the finest mangoes around the world.
Hippie Trail
A refreshing true sweet citrus experience with juicy lemon and lime.
Silver Tobacco
An exquisite blend of tobacco with subtle hints of vanilla custard on every inhale.
Slow Blow
Sweet Pineapple and Lime Soda
Trap Queen
A thrillingly fresh and sweet fruit vape. It will make you feel like you're tasting freshly picked strawberries.
Express Shipping is included for free on all orders.

Once your product has shipped delivery usual takes approx 24 - 48 hours.

For any returns queries please contact us at support@ecirettewholesale.ie
Your payment information is processed securely. We do not store credit card details nor have access to your credit card information.